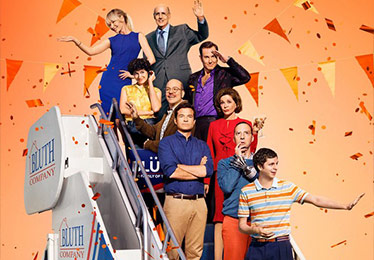 Arrested Development
Level-headed son Michael Bluth takes over family affairs after his father is imprisoned.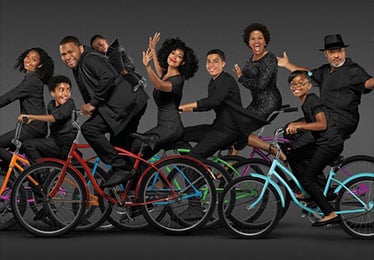 black-ish
A family man struggles to gain a sense of cultural identity while raising his kids in a predominantly white, upper-middle-class neighborhood.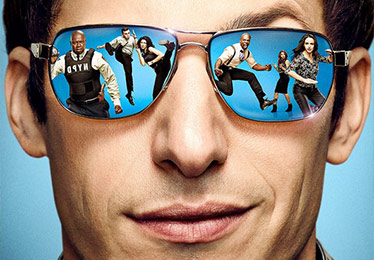 Brooklyn Nine-Nine
A comedy following the lives of an eclectic group of detectives in New York, including a slacker who is forced to shape up.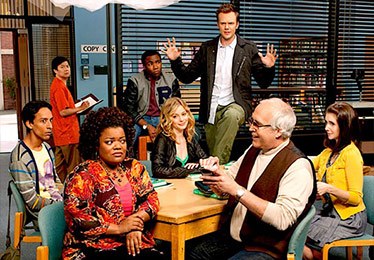 Community
A suspended lawyer is forced to enroll in a community college with an eclectic staff and student body.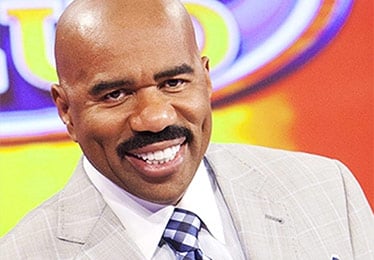 Family Feud
Hosted by Steve Harvey, two families battle it out by answering survey questions for a chance to win $20,000 and, after 5 wins, a new car.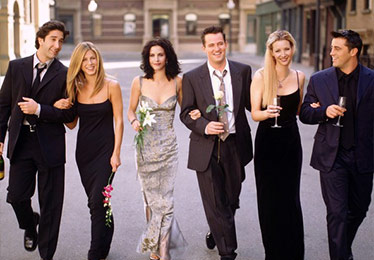 Friends
The misadventures of a group of friends as they navigate the pitfalls of work, life and love in Manhattan.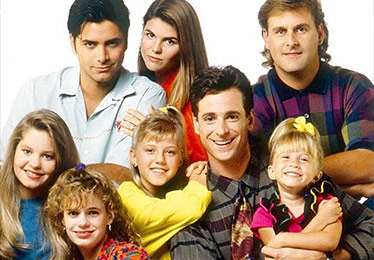 Full House
Full House is an American sitcom television series. Set in San Francisco, the show chronicles widowed father Danny Tanner and his family.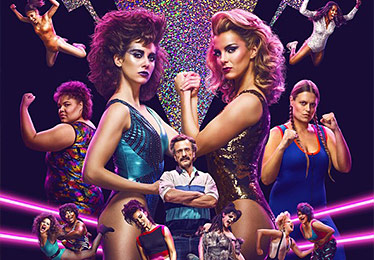 GLOW
In 1980s LA, a crew of misfits reinvent themselves as the Gorgeous Ladies of Wrestling.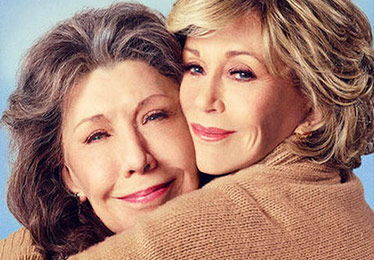 Grace and Frankie
They're not friends, but when their husbands leave them for each other, proper Grace and eccentric Frankie begin to bond.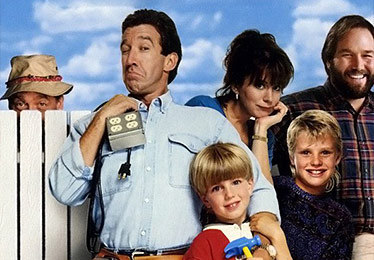 Home Improvement
Tim "The Toolman" Taylor, host of the home-improvement show "Tool Time", definitely is not as handy at home as he is on screen.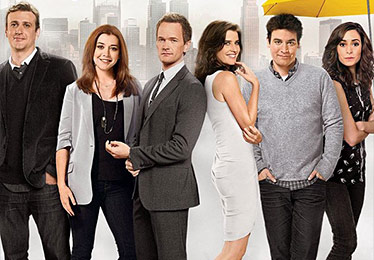 How I Met Your Mother
The series follows the main character, Ted Mosby who in 2030 recounts to his son & daughter the events that led to his meeting their mother.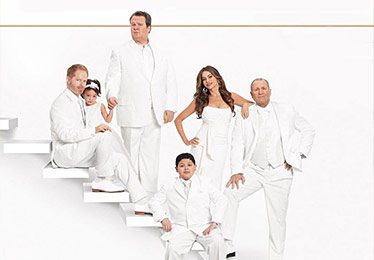 Modern Family
The Pritchett-Dunphy-Tucker clan is a wonderfully large and blended family.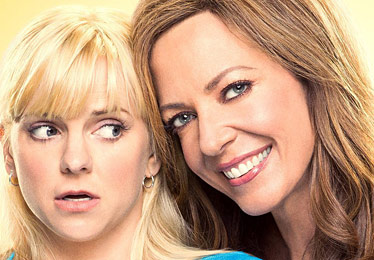 Mom
Testing her sobriety her formerly estranged mother is eager to share passive-aggressive insights into her daughter's mistakes.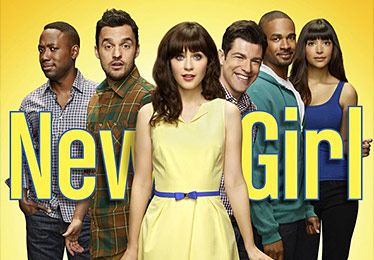 New Girl
An ensemble comedy centering on a free-spirited young woman, her three male roommates and her best friend, as they navigate modern relationships.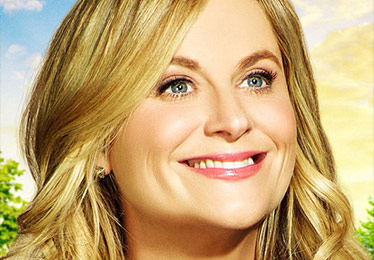 Parks & Recreation
Hilarious ensemble comedy that follows Leslie Knope, a mid-level bureaucrat in the Parks and Recreation Department of Pawnee, Indiana.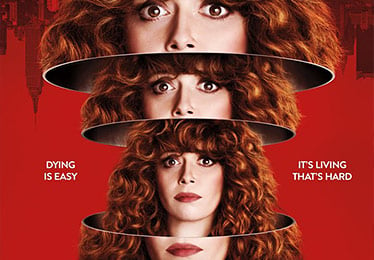 Russian Doll
Nadia keeps dying and reliving her 36th birthday party. She's trapped in a surreal time loop and staring down the barrel of her own mortality.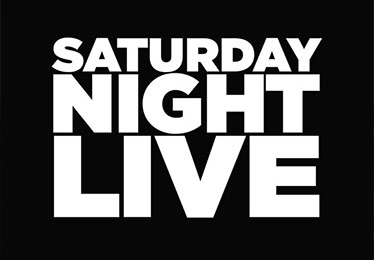 Saturday Night Live
A famous guest host stars in parodies and sketches created by the cast of this witty show.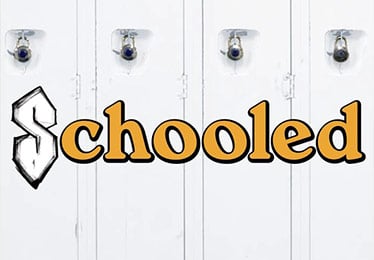 Schooled
Head of School John Glascott leads a faculty of teachers with wildly different views on how to mentor students.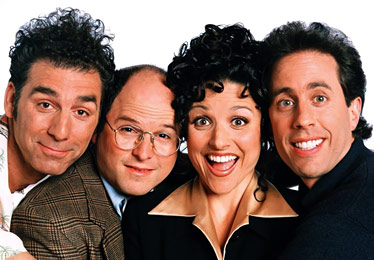 Seinfeld
Set predominantly in an apartment block in Manhattan, the show features a handful of Jerry's friends and acquaintances.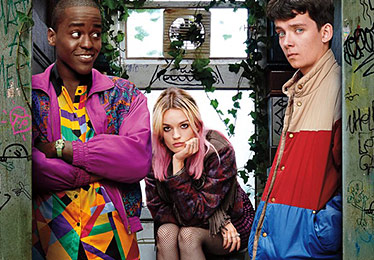 Sex Education
Insecure Otis has all the answers when it comes to sex advice, thanks to his therapist mom. So rebel Maeve proposes a school sex-therapy clinic.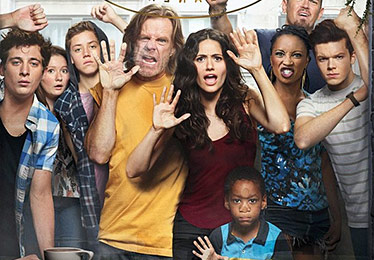 Shameless
A scrappy, fiercely loyal Chicago family makes no apologies.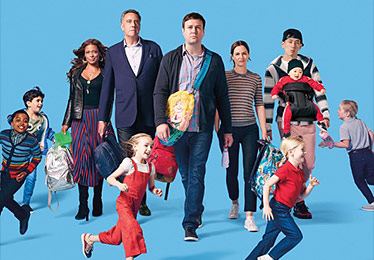 Single Parents
A group of single parents lean on each other.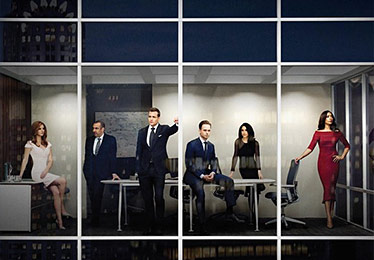 Suits
On the run from a drug deal gone bad, a brilliant college dropout finds himself a job working with one of New York City's best lawyers.
Superstore
A hilarious workplace comedy about a unique family of employees at a super-sized mega store.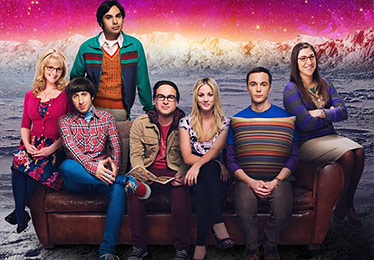 The Big Bang Theory
The Big Bang Theory is centered on five geeky characters living in Pasadena, California.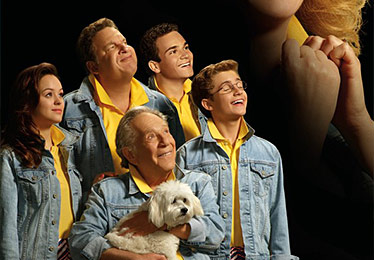 The Goldbergs
The Goldbergs are a loving family like any other, just with a lot more yelling and faced with a video camera to capture all the crazy.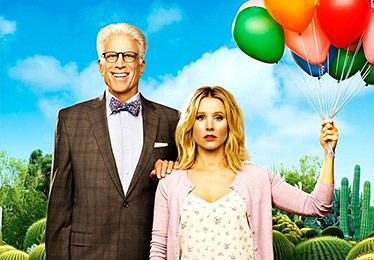 The Good Place
A smart, unique new comedy that follows Eleanor Shellstrop through the afterlife where she comes to realize that she hasn't been a very good person.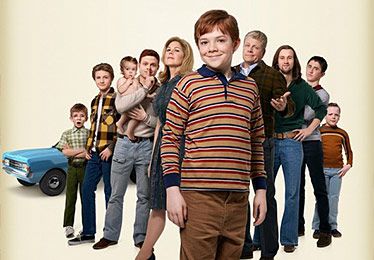 The Kids Are Alight
A pair of working class parents in an Irish-Catholic family try to raise their eight kids during the 1970s.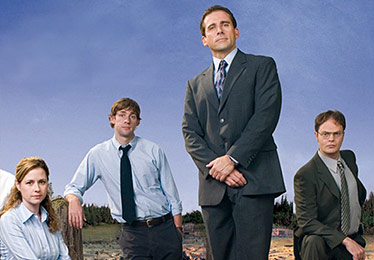 The Office
The everyday lives of office employees in the Scranton, Pennsylvania branch of the fictional Dunder Mifflin Paper Company.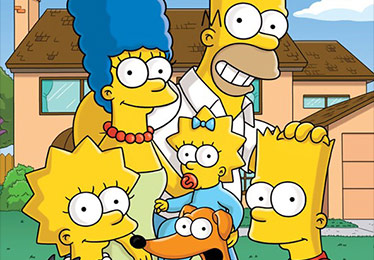 The Simpsons
Set in Springfield, the average American town, the show focuses on the antics and everyday adventures of the Simpson family.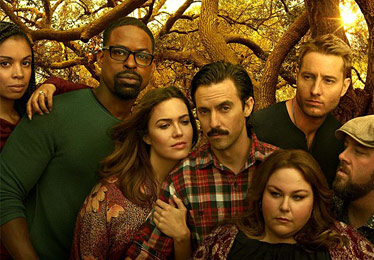 This Is Us
A smart, modern new dramedy that will challenge your everyday presumptions about the people you think you know.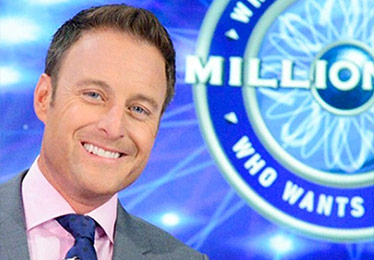 Who Wants to Be a Millionaire
Contestants use audience input, elimination of multiple choice options to answer trivia questions for an escalating tier of cash prizes.